We've been focused on
Of Stars and Swords
here on the art blog lately, but I'm still quietly working on a scifi comic. An 8-page short is nearly completely penciled, along with multiple scripts written, so things are coming. For now, though, here's a look at some character designs as they've evolved in the working.
First up is a color test on that previous lineup. Everything here is still in various states of flux, even in how some of the characters are designed on the whole. So certain characters might look completely different when the comic itself is out! Click to see a larger version!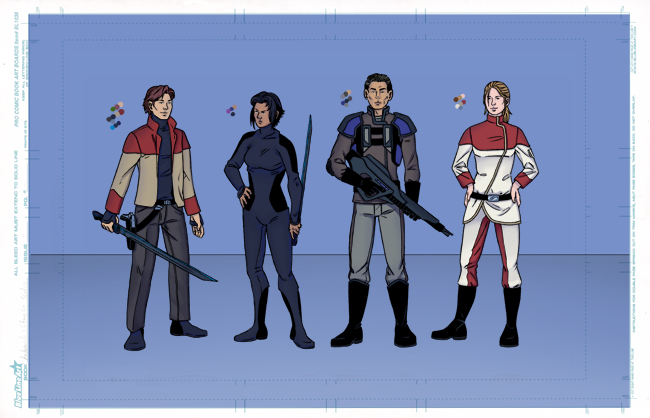 Next up are a couple of sketches that Caroline did. These are her takes on the four main characters, with a fairly heavy redesign attempt to one of them. It is very possible I might be adapting some of her ideas into the final character designs...