This is another headshot for one of our comics that won't see the light of day for a while. Admittedly, many character designs for it will evolve and change, but this one, in particular, likely won't much at all.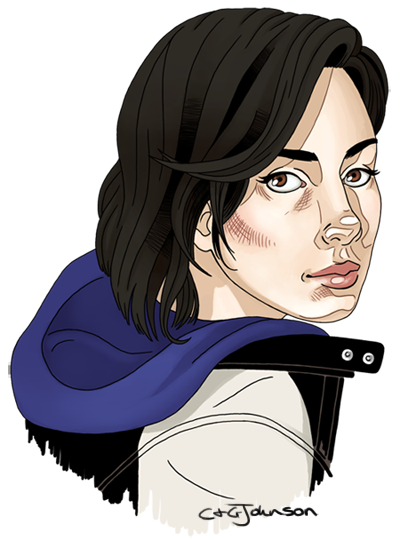 Coming soon: The finalized colors for the flyer we've shown previous and some character designs for another project that's nearly off the ground!
And, as always, every Wednesday sees a new page over at
Of Stars and Swords
. If you're liking what you're seeing, let us know! And if you REALLY like it, well...hopefully sometime in the near future we might have things like t-shirts, posters, and other random things like that.