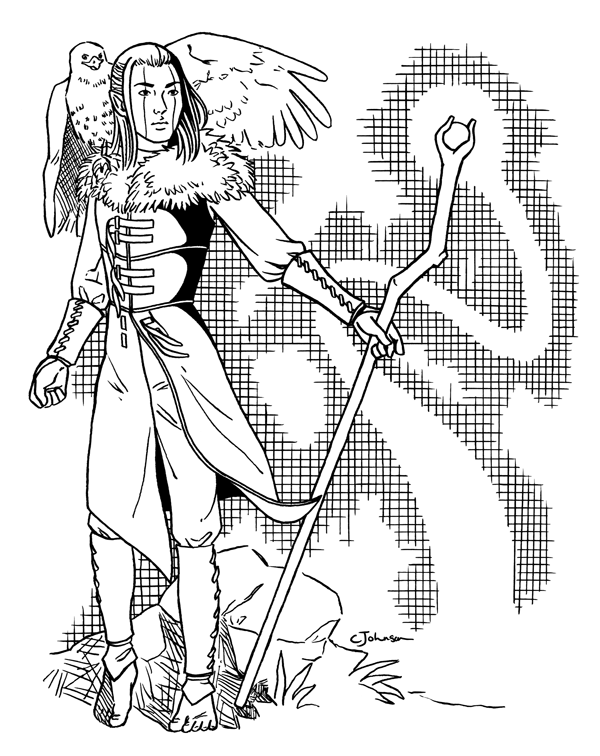 Look! We have art again!
So here is yet another character design for
Of Stars and Swords
. This is one of the main cast, Aram, and a character that we realized needed a heavy redesign from our initial take. So Caroline and I planned out his new outfit together and then she made this. In all honesty, this design is one of my favorites and I'm glad we took the time to do it.