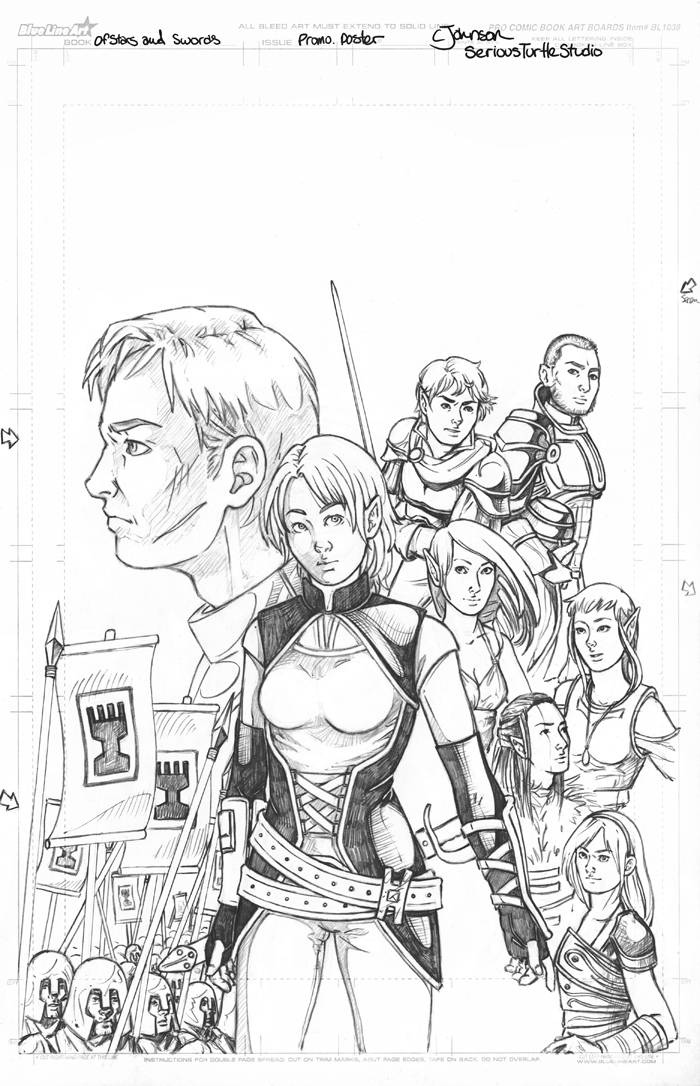 So here are the pencils for a flyer/poster/cover image we've put together for
Of Stars and Swords
. We originally had a much simpler idea, something only focused on Seren and then the logo along with some text, but we couldn't find a good way to do it. So it quickly developed into a movie poster-styled image with all of the main cast for the first arc of the comic.
The layout took some time, but it's come together wonderfully. While I helped with the planning and making sure things looked right, this real weight here is, again, pulled by Caroline. I'm especially happy with Chloe there, on the bottom right. And it all looks even better in color!
Oh, and those arrows? Light sources.