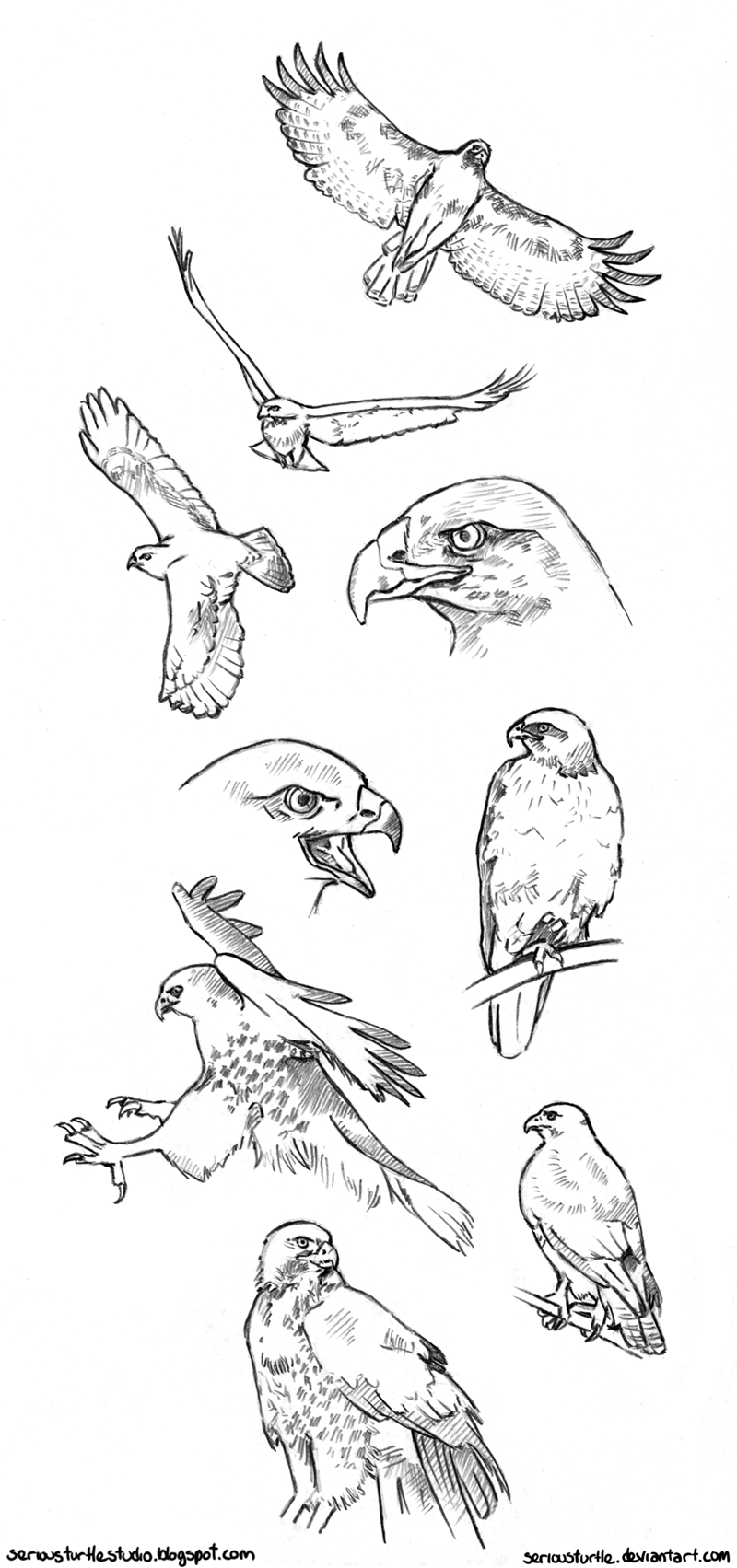 Today's update is a series of hawk studies that Caroline put together.
Of Stars and Swords
will be featuring such a bird after the first story we have finishes, so we wanted to get a handle on how things should look.
More art coming here soon, and Wednesday marks the uploading of page two of the webcomic!