Alright. Due to sickness, we had no
Of Stars and Swords
update this week. It's the first week we've failed to update since launching, and it bothered us both a great deal, but it was the best decision. Caroline, especially, has needed the time to recover from whatever hell we both managed to catch.
But it's Wednesday and I feel wrong not putting SOMETHING online for people to enjoy. So I've got something for you all, and I like to call it the reason why we don't let Caroline do the writing...or, alternatively, the reason why we should have her doing all the writing.
Below is the version of last week's page that Caroline gave me to letter. These days, she always does some flatting before I get the page, so color of various kinds is not out of the ordinary. But for this, she decided that she would put in her own words...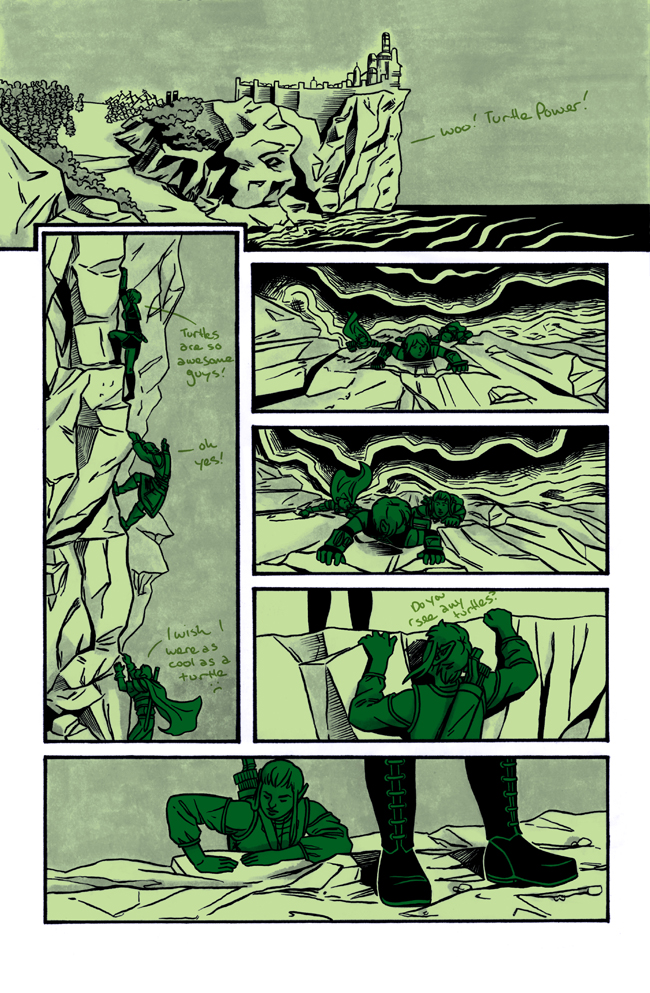 Just in case it wasn't obvious from the text and the color choices, Caroline enjoys turtles.