The character designs for the second story arc for Of Stars and Swords are basically finalized! We've posted a few iterations of them here on the blog, but now it's time to show off what the characters will look like when the comic actually starts!
First up is Maeira! From here on out, it's all Caroline talking about it, as well.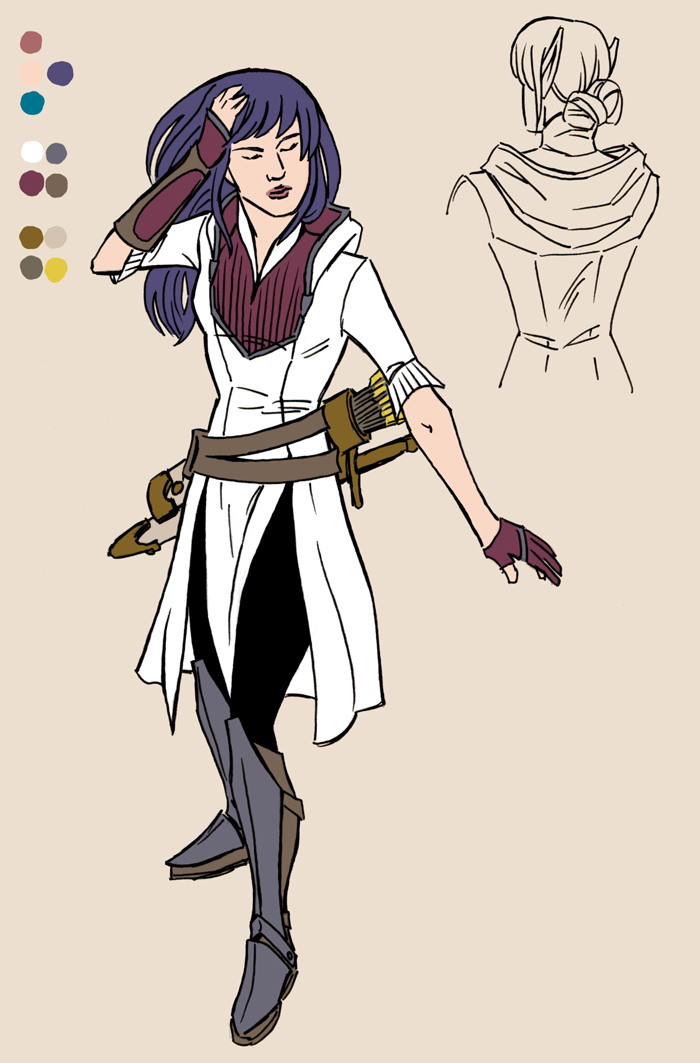 Graham came up for the original design for Maeira yeeeears ago. When it came time to polishing up her design for the comic, we tried to stick to her original costume as much as possible, even though it didn't have a strong silhouette and was kinda bland. As we developed the other characters we started to notice that our older designs weren't holding up, so we started from scratch again.