Time for another look at the Of Stars and Swords Arc 2 cast. This time it's Kieran, who we've shown off more than a few times and, like
Maeira
, now looks completely different!
Now I'll stop typing and leave the rest to Caroline's words.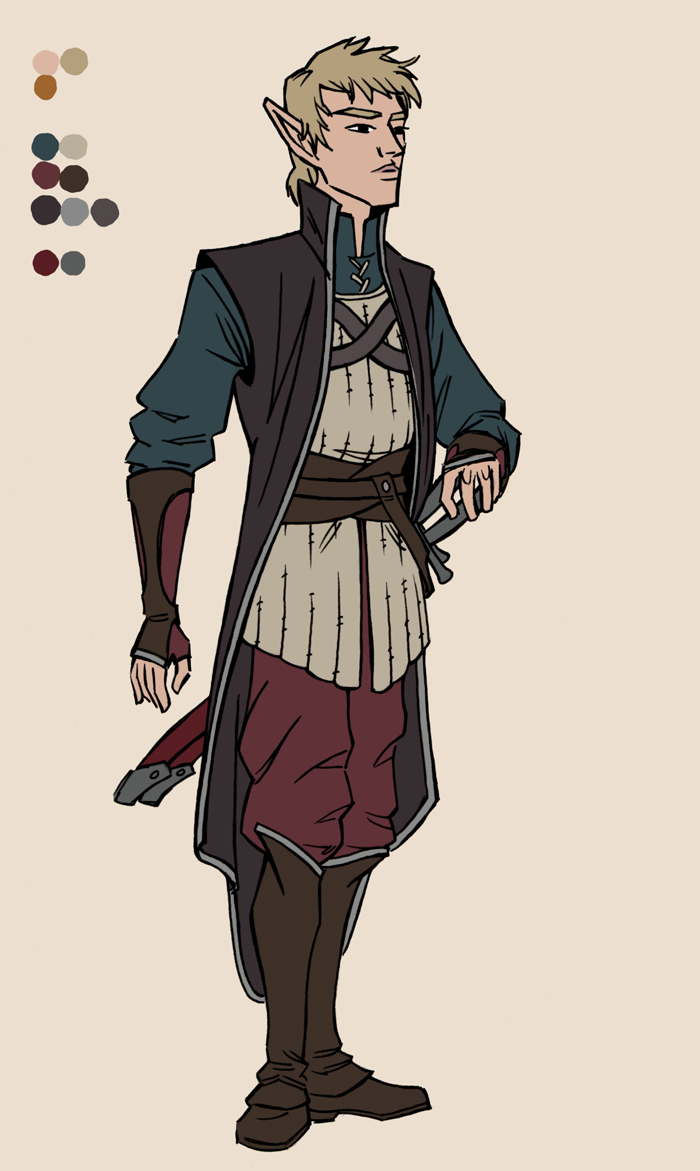 Kieran was also held back by his original design from a few years ago. While we were streamlining him, we decided to ditch the bow and let him focus on his swords exclusively. Most of Kieran's changes have come as a result of Graham figuring him out while writing scripts for arc 2. His personality and attitude weren't matching the sketches I was putting together. He needed to be sharper featured, and more rugged and militarian. The final costume was inspired by Japanese Samurai armour (jinbaori for the coat, kyahan for the leg gaiters, and even the sword placements), Game of Thrones (primarily outerwear worn by the Starks) and the streamlined fantasy designs in Dragon Age.